Packaging
Packaging is usually the most tedious aspect to the whole removal process. It can also be the most problematic due to it including the mass-moving of expensive items from one location to another. There are certain things that should be known before undertaking packaging. If you want free advice, and a free quote then just call us on 020 8746 9620 because we are a removal company that can offer a wide-ranging packaging service.

Before you even start packing away your possessions, there are some important things you need to do. First you need to look through your belongings and decide what to keep and what not to keep. Usually, movers forget that they can't bring everything with them, so it is important to identify what will be gotten rid of before you move. Once you have worked out what it is you don't want to keep, you need to get rid of the items. You could throw things away, sell some in a car-boot sale or on the internet so as to earn a little more money, or merely give them away to people who need them. Whatever it is you do with your superfluous belongings, by doing so it will save you time and money. Secondly, you should always have as many boxes as possible. Even if you have decided on what to bring and what not to bring, you may change your mind and find yourself short on containers. Don't let this happen to you. Thirdly, call your insurance company and find out which of your items are covered under your insurance plan. This is important because the risk of damage to your possessions is unfortunately relatively high during the removal process. Accidents happen but you can make sure that you will at least get something back if they do.

Finally, once all of the above is done, you should discern which items will go where at your new location. By doing this you can then fill your boxes with items that will go in the same place. You should also label the boxes with the location it should go to(i.e. living room etc), the contents of the box, and whether the content is fragile or not. By doing this you cut down the chance of problems arising when unloading and unpacking. You can save hours by organising your possessions so.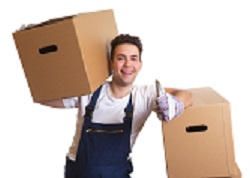 Whether you want us to help you pack wardrobes or antique cooking books, we can help. We have vast experience in the removal business that makes us the perfect removal company for you. Whatever you want us to pack up, we've probably handled it before, which means that everything is in safe hands. We have a specially designed package for your plants and other delicate items, something which most removal companies do not provide. We understand that care is needed when packing up your belongings in preparation for a move, nobody wants to call the insurance company, and nobody wants to pay for replacements.

So if you want a comprehensive packaging service, whereby we give you the assistance you need, whether it is advice or more practically oriented, just call Removal Scotland on 020 8746 9620. By doing this you are ensuring that your possessions are safe and secure. Our staff are also extremely customer friendly, and aim to make the move a stress-free as possible. You may even have a surprisingly enjoyable experience.
Gallery