Our services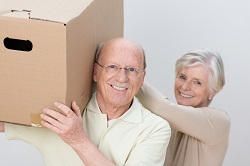 Moving to a new house is something that we will all experience in life, and although it is an exciting and fulfilling time, it is also a stressful and tiring process. In truth, many house movers make it harder for themselves by trying to take on too much at once, when the right removal company can take over all the physical tasks involved in completing a move and more. Removal Scotland is a removal company operating throughout the UK and specialising in moves to Scotland. We offer complete removal services to private home owners and tenants, and also to businesses and office occupants. We also handle student moving for students seeking to move into or out of halls and shared accommodation.

When planning a move to somewhere new in Scotland, there may be a time lag between your departure from the old address and arrival at the new one. Many people in the process of moving need a place in which to store their furniture, clothes, documents or computers, and if you are moving offices you may have quite a lot of office equipment which needs to go into storage. There is always a bit of a security worry however and this is something which deters people from using safe storage.

That is why we offer a safe storage facility, with excellent security and a full policy of insurance, to any of our customers engaged in any kind of move. Our storage units can be reserved for any amount of time and for all quantities of items. If you would like to know more, or if you want a quote for the cost of our storage units, give us a ring on 020 8746 9620 for more information.

Our company provides a range of removal services to any individual, family or company moving north of the border. Our moving services, removal vans and dedicated removal workers are on hand at any time of the day or night and our services are available during weekends and over holiday periods so as to meet the specific needs of our customers. Nowhere is too far for us to go or too close for our company to move you to and we can take you to John O'Groats, Edinburgh, Glasgow or out to the Western Isles if you want!

A worry many house and office movers have is that their property could be damaged whilst moving, especially if you have a lot of fragile or expensive possessions, and it's a known fact that things do break during moves, often through poor handling. Removal Scotland take extra care to make sure our removal staff are fully trained when it comes to handling customers' items – and we will pack and load your belongings with the utmost care to make sure that there is very little chance of any sabotage. We can usually work the bigger furniture items through the narrow gaps when moving you, but should the need arise our staff can dismantle and rebuild furniture pieces to make sure everything fits!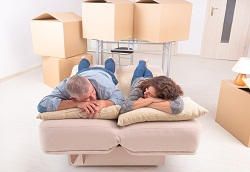 We also offer a full packing service to anybody that needs it as we appreciate that in these busy times, quite a lot of our customers simply don't have enough free hours in the day to embark on the laborious process that is packing. Our company can do it all for you when your moving day comes around and our dedicated team of workers can bring all the boxes, tape, tissue paper, bubble wrap, and temporary wardrobes that you need. Your sofas and beds will be protected by furniture covers and our delivery lorries are stocked with carpets and blankets to offer greater protection, as well as being thoroughly cleaned.

The only task you need to do before we arrive on moving day is to save a parking space for our delivery van. For further information about our charges and services, and to be given a free quote for your move, please ring us on 020 8746 9620. All our quotes are inclusive of insurance and the usual rates we offer are set out on our website.