Expert House Removals Solutions for Your Move to Scotland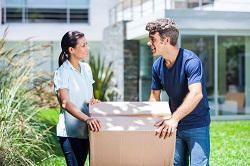 When you are looking to move house, why go to all the trouble of trying to do it yourself. You should enlist the help of a domestic removals company that can do all the hard work for you. This is especially true if you are planning on moving over a long distance. We can help with house removals to the lovely area of Scotland with its beautiful scenery and animals. You won't have to arrange anything, we can do the whole thing for you quickly and easily. If you think that this is what you need, then why not give us a call and see what we can do for you? Just call Removal Scotland on 020 8746 9620 today and speak to one of our friendly team.
Helpful Teams Available to You
We know that organising a move is a very stressful time. That's why we are always here to help you with any aspect of the move. We have friendly teams who can help with organising the route to Scotland as well as any other logistical issues. Our teams are also highly trained and able to cope with all types of house removals. They will pack everything correctly using the appropriate packaging materials. They will also load the van to minimise the likelihood of any breakages or damage while in transit. We do all of this because we want our customers to have the best service they can get. To find our more, just call 020 8746 9620 now and speak to our team.
The Best Value for Money
Moving home can be a costly business and we know that you want the best value you can get. We have created special offers that are tailored to meet your needs. You don't have to pay a lot of money to move home to Scotland and we can take you anywhere you need to go for a competitive price. There is no obligation for any of the free quotes you will get, but we think you won't find better in your local area. If you are not completely happy however, then we will offer you a money back guarantee. We are dedicated to saving you money and giving you the best offers on all our domestic removal services wherever you are in the area.
A Modern Fleet with the Latest Technology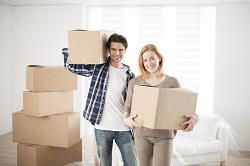 Our vehicles are some of the most modern you will find in any home removal company. They are regularly serviced and are fully equipped with the latest technology. They all have GPS systems so that they can get you to wherever you need to go with no holdups. We are also very conscious of the impact we have on the environment. For this reason, all our removal vans meet the highest emission standards. When you are considering house relocation, why not go for a company that can give you the best service using the latest vehicles. If you would like to know more, just give us a call and see what special offers we can give you today.
Great Customer Service and Great Prices
When it comes to moving house, you want to know that the best possible work is being done to make it as smooth as possible. That's why you should rely on a company like Removal Scotland to meet all your home removal needs. We have years of experience in house removals and can cope with any eventuality. Even for moves as far away as Scotland, we know that we can give you the best results at the most competitive prices. For more information, just call 020 8746 9620 and speak to one of our team members.