Scotland Removals
Akthough moving property can be quite a stressful experience, there is a light at the end of the tunnel in the form of Removal Scotland. Movers are generally surprised by how difficult moving house, or business relocation, can be because of the practical problems that arise during the move. They also tend to underestimate the amount of planning needed in order to execute a smooth transition from one destination to another. What people need is a removal company that can offer a wide variety of removal services for all stages of the process so that there is no need to find different companies to help with different aspects. If you want a company that can do this for a reasonable price, while at the same time providing excellent customer-friendly service, the we are the company that you have been looking for. There is no reason for you to try and do everything alone because our goal is to give help to everybody who needs it. If you want to find out more about us, and talk to some of our amazingly well-trained advisors, or simply get a free quote, then call us on 020 8746 9620 as soon as you have the chance to do so. By doing this you will ensure that you have taken the first step to a successful relocation.

We have been on the removal scene for over a decade and pride ourselves on the number of people we have helped move successfully in that time. It doesn't matter if you are a family moving into a new home, or a business upgrading to a new office space, because we have experience of every type of move possible. Our history in the business means that we have built up a fantastic understanding of what it is customers need from us. Our services are therefore tailored to your individual needs. We operate throughout Scotland, covering all of the major cities like Glasgow, Edinburgh and Aberdeen. If you think you need help with moving house, of moving office, in Scotland then we are the company that can offer you a comprehensive list of services to facilitate your move. Hiring an experienced company to assist with your removal is imperative to achieving relative peace of mind during the process. Finding yourself relaxed in a time otherwise defined by trepidation is an indispensable feeling, which makes us the best choice for you.

Our goal is to make sure all of our customers go away with a sense of satisfaction and not an ounce of disappointment. Many movers, whether private or business based, often find themselves increasingly stressed as the move is undertaken. Working in tandem with us, however, means that this will categorically not be the case. Although we pride ourselves on our efficiency and low-costs, we are also rightly proud of our customer-friendly approach to our work. All of our staff are trained regularly making them perfect for the job in hand, but they are also extremely friendly and will go out of there way to ensure you are feeling good about the move. We try to go beyond the call of duty by doing this rather than doing the bare minimum that most removal companies try to get away with. Our twenty-four-hour hotline proves that we value your needs, and any emails send to us will be replied to within forty-eight hours. Essentially then, if you want to actually enjoy your move, and feel relaxed about it, then we are the perfect company to help you achieve that.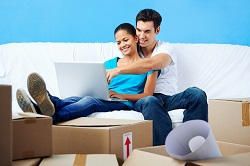 Our services are wide-ranging and are aimed at providing the best care possible at all stages of the move. We only work with the best teams available, and although they have vast experience in the removal business, their training is regularly updated so they are constantly on top of their game. We also provide invaluable advice when it comes to preparing for the move itself. Without this advice, a huge portion of movers would have found themselves at a loss when it came to the practicalities at hand. A well-prepared move is one that goes smoothly with no untoward issues along the way. On a more practical level, we can give you the chance to use our exceptional packaging services so that you are fully organised for the logistics of property relocation. Included in our packaging service is the provision of all the necessary materials you will need. This includes your standard boxes, tape, furniture wrapping and wardrobe boxes. We have handled and packed every object imaginable from grand pianos to first edition books, which means that you can feel secure in letting us assist you. Storage is something that we offer too in case you need some time before you move your furniture into the new property. You needn't worry about this either as our rates are cheap and our storage facilities are extremely spacious and safe. We can hold onto your possessions until you are ready to move them on somewhere else.

With this in mind then, if you want a company that plan your move, pack, move or store your possessions, all for low prices then Removal Scotland is exactly what you are looking for. On top of the usual services we can make sure that you are thoroughly satisfied with the moving experience, and you might even enjoy moving house. If you wish to call us and make some enquiries as to prices and a specific removal service, then just pick up the phone and dial 020 8746 9620 as soon as you get the chance. Remember that we are a company with a long history of association with removals in Scotland, meaning we are experts in the field.