Hire Us for Hassle Free Furniture Removals to Scotland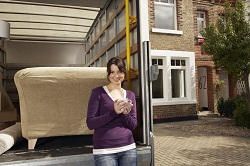 If you are considering a move to the lovely lands of Scotland, then you are going to need a reliable and trustworthy company to do the hard work for you. Let us be honest, you don't want to do the move to Scotland on your own, do you? We are the best removal company in the area and we can transport all your personal belongings for you at a very competitive rate. All you need to do is sit back and let us do the work for you. If you would like to know more about the range of furniture removals services we provide, then all you need to do is give us a call. Call Removal Scotland now on 020 8746 9620 to see what our latest deals are.
Friendly, Helpful Staff
We pride ourselves on having the best customer service you will find. That is because we know what it's like to have problems or questions with moving furniture and no one who can help you. We have friendly furniture movers that are always available to help you with any aspect of your move. We also have highly trained teams that can deal with any move in a calm and efficient manner. They will always pack everything carefully and use the appropriate packaging. Also, the furniture will be stacked carefully so that there are no damaged or broken items during transport. If you want to find out more from our furniture moving team, just give us a call on 020 8746 9620 today and we will be happy to help.
Vehicles and Logistics you Can Rely On
One of the most important things that you need when you are using furniture moving services is reliable vehicles. This is especially true when you are moving to a faraway location such as Scotland. That is why we have a modern fleet of vehicles that are regularly serviced and fully equipped. They also have GPS systems on board to ensure that you get from A to B as quickly as possible. There are a variety of vehicles available so it won't matter how much you need to transport. You won't need to make multiple trips to move furniture, we can do it in one go. If you want to learn more, then contact us for more information and a free, no obligation quote.
The Best Deals in the Local Area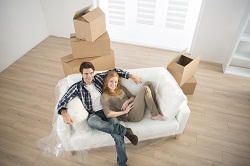 One of the things that we are the most passionate about is value for money. We want our customers to get the best value they can from our furniture removals services. That is why we are determined to offer the best prices you will be able to find in your local area. This is particularly important when you are moving over a long distance, because it will cost more the further you travel. We provide long distance removal services at very competitive prices and give our customers better value. To prove that we can do this, we have even created a money back guarantee that will refund you the full amount if you are not completely satisfied. Speak to us if you want to know more about our prices.
The Best Furniture Removal Services Around
We at Removal Scotland pride ourselves on giving our customers the best service and experience they can have. We can transport their furniture and other items from anywhere in the UK to anywhere in Scotland with no hassle or fuss. Our furniture movers will also make sure that all the things related to the move are handled for you so you don't need to worry. If you want to find out more, just give us a call 020 8746 9620 and we will be happy to assist and advise you.