The Best Company for Man with Van removals to Scotland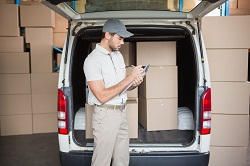 Moving home can be a difficult process, but trying to move to another part of the country can be even more troublesome. We understand that you need to make sure everything goes according to plan. That's why we have developed a range of removal services that can achieve exactly what you are looking for. Our man with van services in Scotland can give you exactly what you need if you want to move to this beautiful part of the country. With Removal Scotland, you will get a first class service that can get you moved very quickly and with no hassle. If you want to know more, call us on 020 8746 9620 and see our range of services.
Reliable Service and Vehicles
When you are moving such a long way, the last thing you need is to be stuck somewhere far from home. That is why we have a range of man and van solutions that can make the move as painless as possible. We have a fleet of vehicles that are regularly maintained and fully equipped with the latest equipment. They are very reliable and have GPS systems to ensure you always get where you need to go. We will assess the amount of things you need to move and provide a moving van that can accommodate them. There will be no need for repeated trips or overloading the vans. You can trust our man with van teams to always get you to the right place on time.
The Best Value Deals
Moving is a very expensive thing to do, so you don't want to waste time or money on unnecessary things. That is why we have devised the most competitive range of prices for man and a van packages in the area. We can get you to anywhere in Scotland with our man and van services. We can handle any amount of furniture and other items and give you a great price, too. We have spent a long time trying to create prices that are both affordable and offer value for money. If you want to learn more about our prices, then call 020 8746 9620 now and we will be happy to give you all the details.
Fully Trained Staff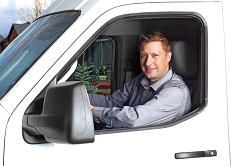 When you hire a moving company to move your things, you want to be sure that they are going to do the best job they can. You don't want to be finding things that are broken or damaged when you arrive. We train our staff to the highest standard possible so that they are always considerate of your things. They will pack everything carefully, using the appropriate packaging so that the items are protected. They will also stack everything in the removal van in the right way to prevent things from shifting during transit. We are so sure that you will be happy with our man with a van service that we offer a money back guarantee on our removal services.
The Best Service at the Best Price
When you are considering a long distance move to Scotland, don't just use the first company you see, choose a company that can do the job right. We offer the best value deals on removals north of the border and our trained staff and modern fleet can do it quickly. You will never need to worry about any aspect of the move, we will arrange everything for you. To find out more information on our man with van services, call Removal Scotland on 020 8746 9620 and see what our latest deals are.